Press Release
Capturing the current zeitgeist
Rulton Fyder in Dialogue with Conceptual Art Contemporaries
12 - 27 June 2021, Murnau am Staffelsee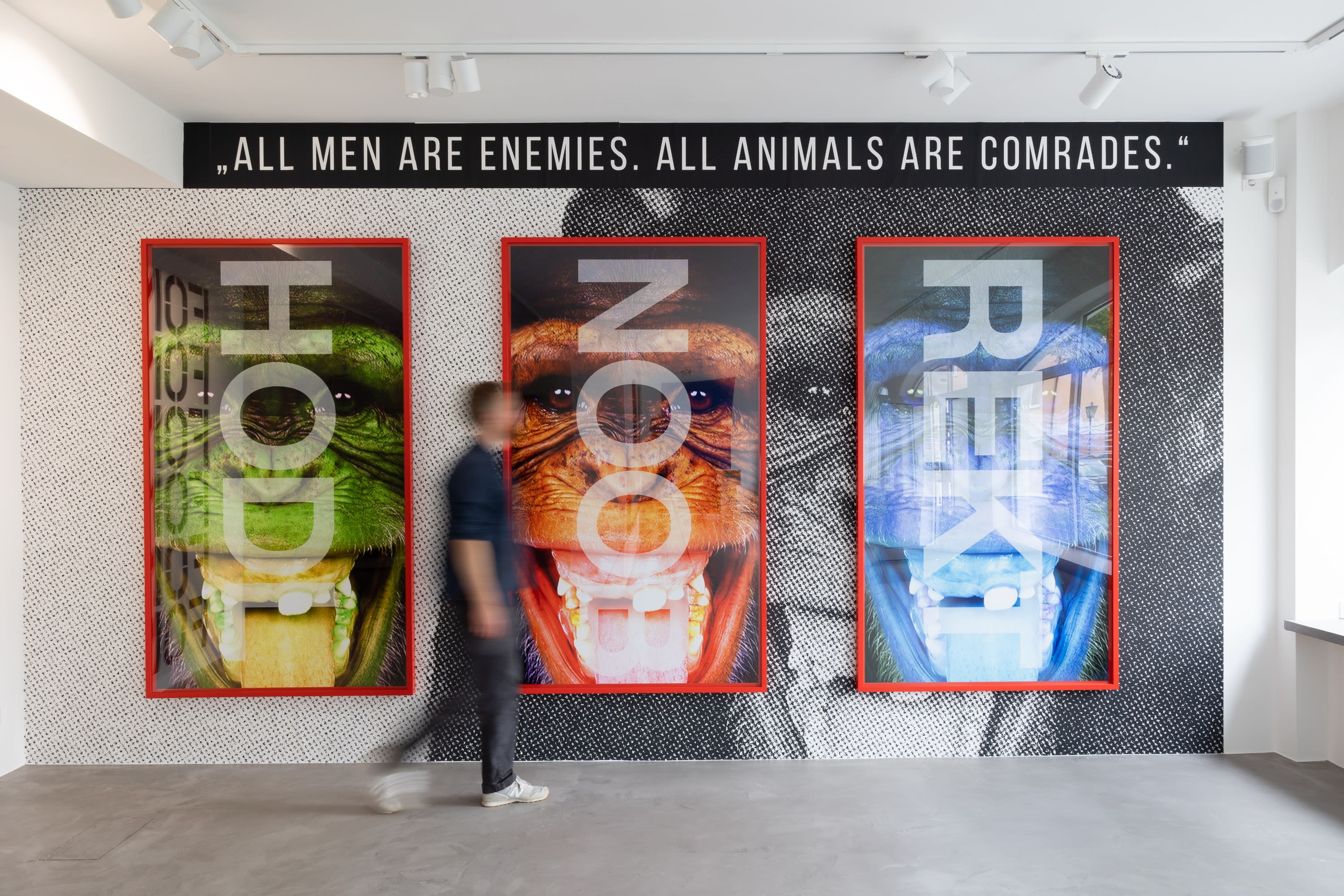 When there's informational discrepancy between the two worlds, there is time for phenomenal art to happen that will capture the time and emotion of the present.
PULPO GALLERY is pleased to present CAPTURING THE CURRENT ZEITGEIST: RULTON FYDER IN DIALOGUE WITH CONCEPTUAL ART CONTEMPORARIES.
Our destination gallery on the Bavarian alpine foothills in the artist town of Murnau am Staffelsee is hosting one of the world´s first exhibitions dedicated to the NFT art realm – albeit not in a digital space. With a twist to current virtual crypto-art, we invite the viewer to explore the exhibited works in a physical space for the first time and build a bridge to the fine art world by offering a dialogue with conceptual art contemporaries such as Ed Ruscha and John Baldessari.
Since his first Instagram post on February 26, 2021, the anonymous artist Rulton Fyder conquered the art world by capturing time and emotion in the newly emerged NFT art realm. Within only three months, he became one of this year's shooting stars. Fyder utilizes the sense of familiarity elicited from significant works of contemporary art to add new conceptual layer and imagery to the artificial blockchain art world. Thus, instead of copying his predecessors, he creates completely new works documenting and archiving our current society and times.
He captures today's hyperreality while embarking on a self-inquisitive journey in the rapidly advancing digital age, characterized by the endless circulation, reshuffling, remixing and exchange of ideas. Nothing could be more relevant, but will we be able to keep up? If that much can happen within three months, what is the future holding for us? Can the dialogue with other conceptual art contemporaries help to better understand and predict where the art world is heading?
Press Contacts
Katherina Zeifang
katherina@pulpogallery.com
+49 171 1778796
Helga Krutzler
helga@pulpogallery.com
+4915152039714
Video Walkthrough