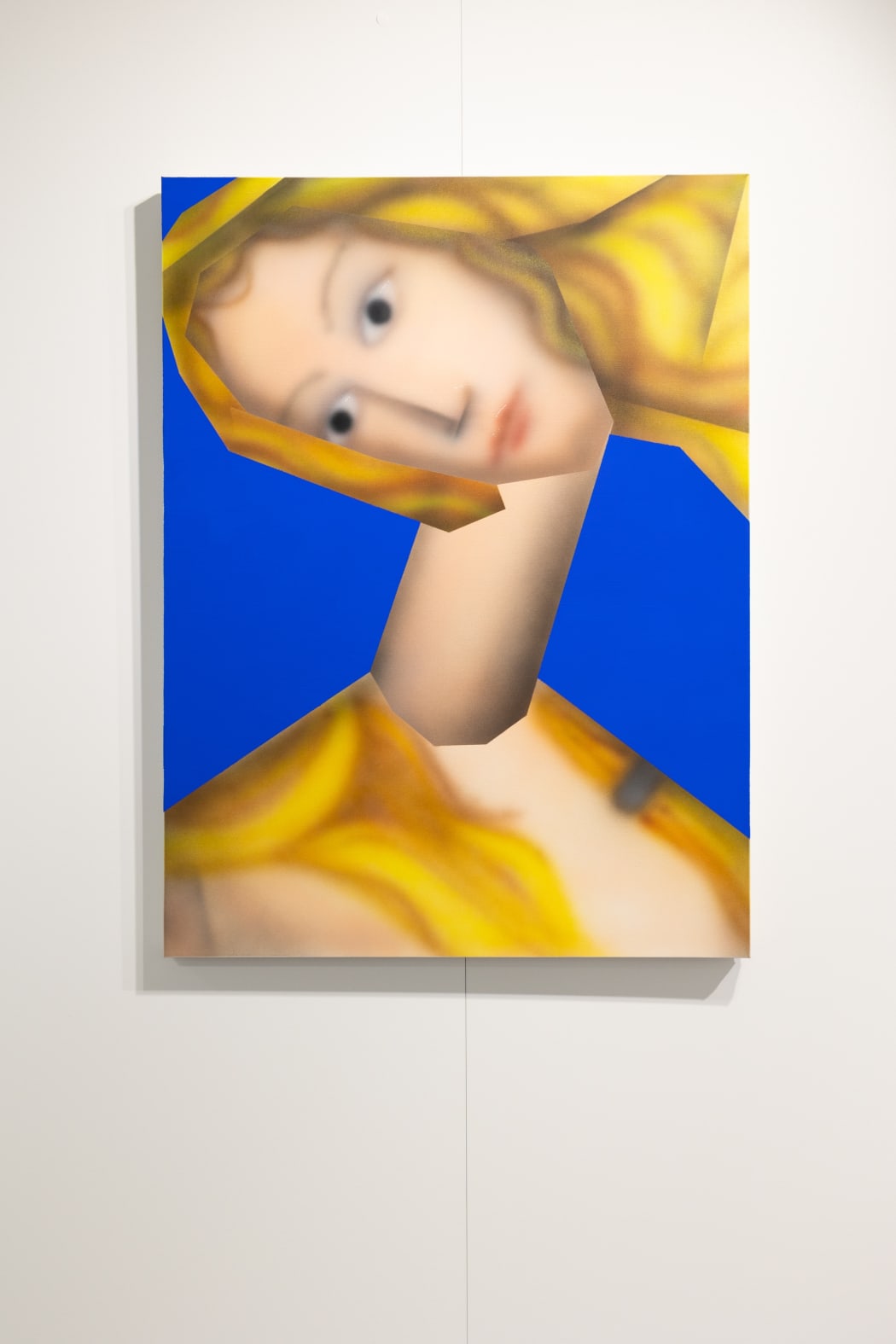 Bright neon colors and big eyes - The Houston-based artist Gao Hang captures a contemporary Venus depiction in his painting Absolutely elegant.
Gao was born in Boading, China and spent eight years studying oil painting in Beijing. During a traditional artist training in China the main focus lays on the painting process with a variety of techniques and the unique tradition of imitation based on a copy-repeat cycle.
By achieving a perfect copy of an old master's painting or calligraphy, the art students not only help to preserve them but also master the different techniques.
After moving to the US in 2015, Gao immersed himself in the contemporary American art scene and developed his signature style using airbrush as a medium.
Surrounded by the excessive use of social media within his generation, he questions the dynamics of our era and the urge for self-representation.
In his color field paintings, he refers to the smoothness of the surfaces altered by filters, the captured moments in unnatural poses and the abnormally photoshopped, often emotionless eyes.