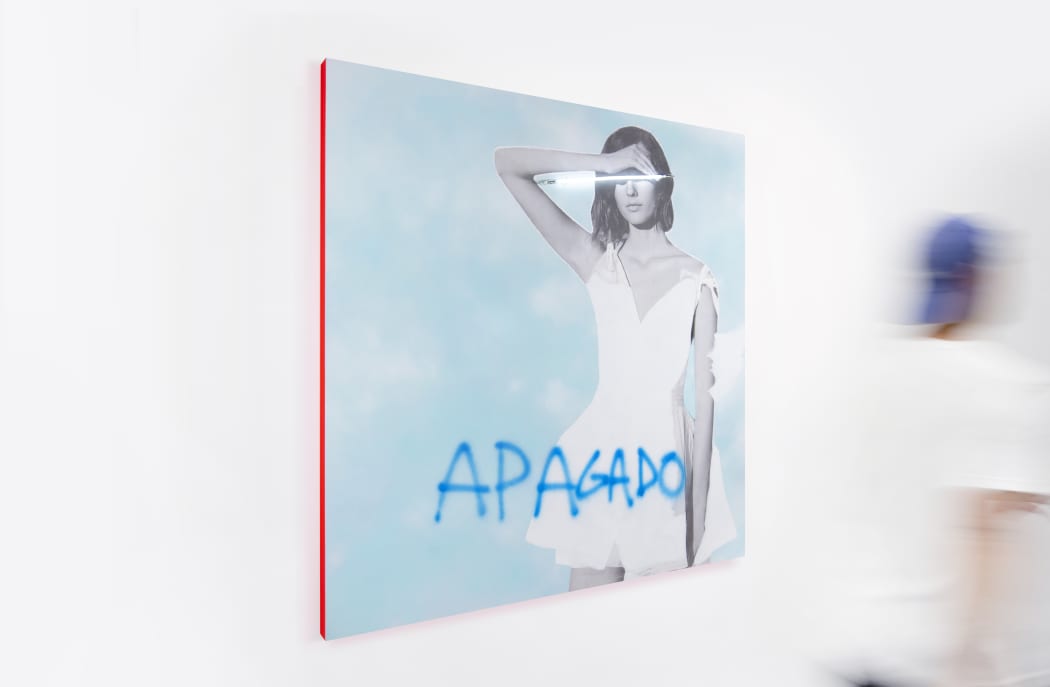 A woman in a white summer dress, standing in glistening sunlight, looking towards the horizon, with absolute determination and wonderful self-confidence. She sees her goal in front of her, is aware of its attainability and does not allow herself to be distracted or blinded.
"Apagado" is a very essential work from Javier Martin's Blindness series. The formative elements, the collage technique, the neon light, the colors are represented. And yet this work is special. In blue spray paint, the word "APAGADO" is written across the canvas. Fast, confident, decisive. This street art element, unadorned and direct, says: that's it! No glare, no distraction, clear focus.
It sounds like a call: Follow your instincts. Trust in yourself.