As a contrast to the heavy use of acrylic paint and textile collages in numerous of Judy Rifka's works, Debris Boys #2 and Modern Dance are two examples with thinly applied oil on linen. Rifka is going away from depicting her subjects with only thick, black lines. The outlines stay but in mixture with bright colors.
The result is a lively and spontaneously looking ensemble of lines or color patches. The dynamic movement of the dancer in the painting Modern Dance is further supported by the illusion the quick strokes surrounding here create. The air around her is vibrating.
Rifka often incorporates events reported in the media in her iconography and in Debris Boys #2, we have a time capsule from the early '80s in America.
This painting was part of an installation at 51X Gallery, where Rifka continued to paint the figure from the work directly on the wall. With her monumental installation consisting of not only works on canvas and wall-drawings, but also painted drapery on the ceiling, she commented on the frustration of her generation by the power and actions of the military.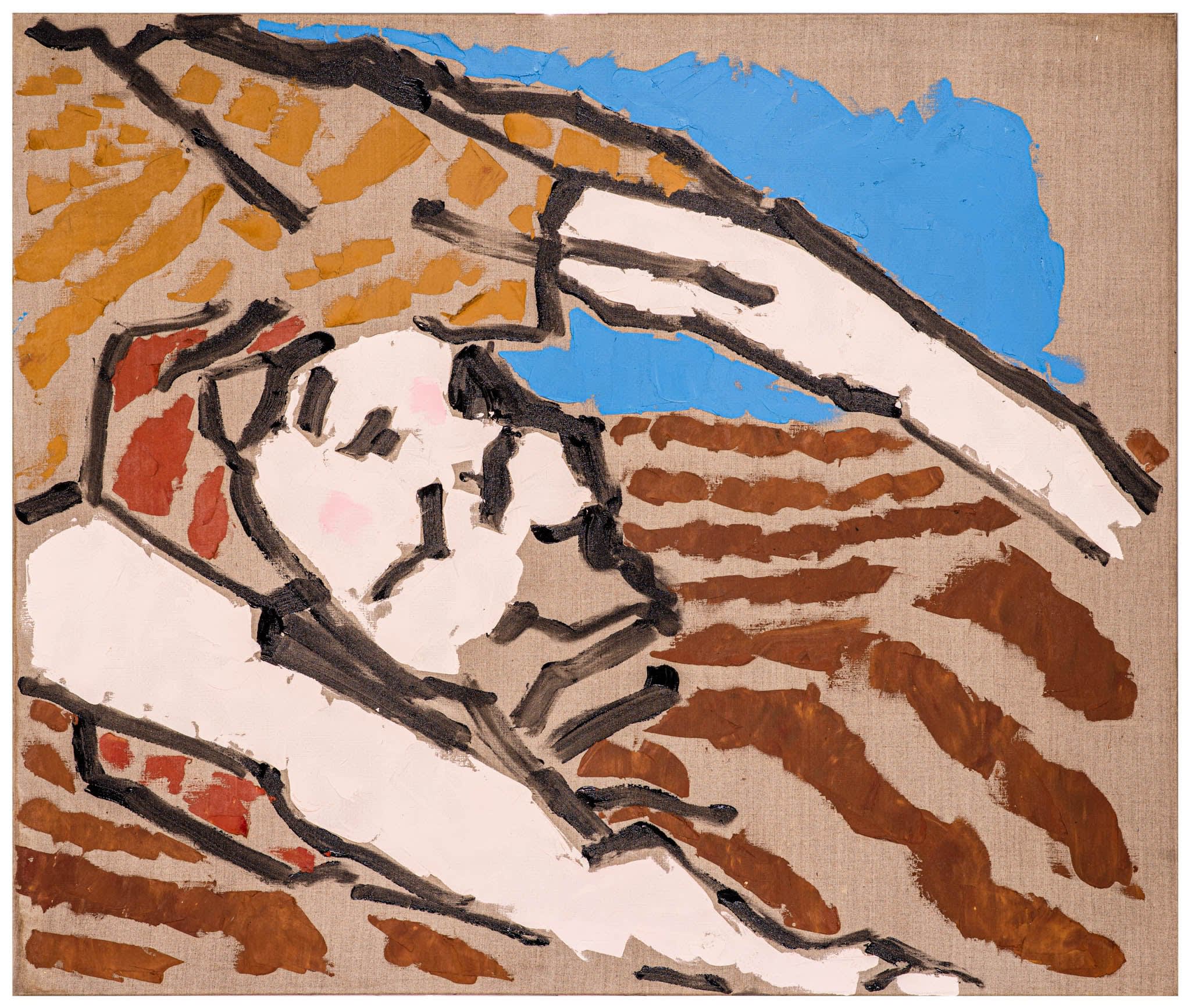 Judy Rifka - Debris Boys #2, 1984. Photo by Bryan Thatcher.