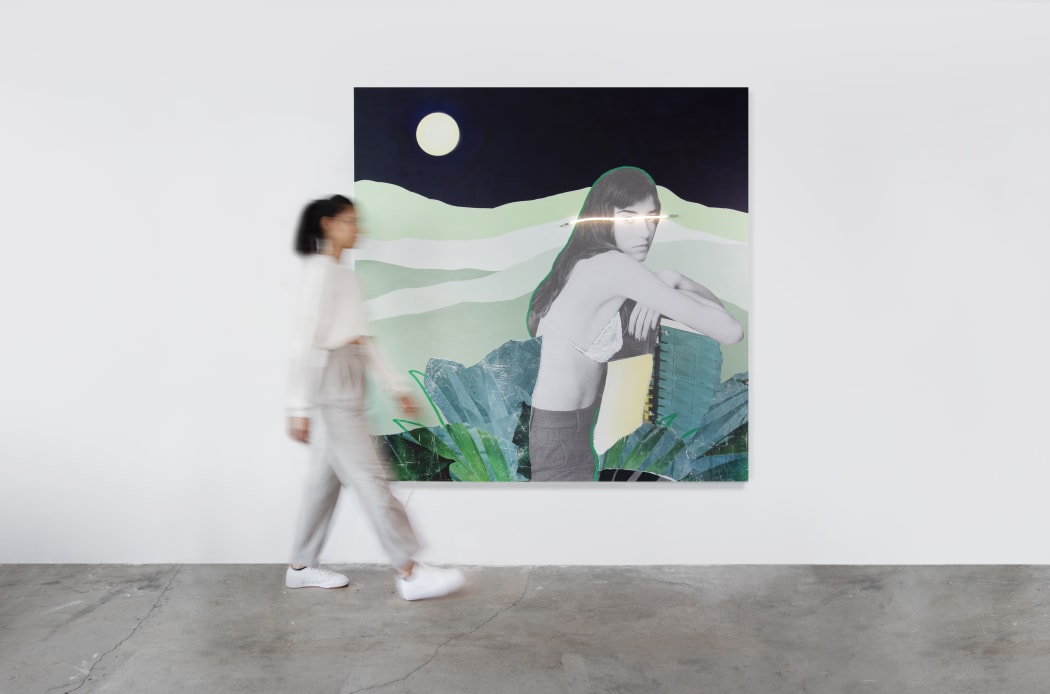 A full moon, majestic mountain ranges and a pitch-black night sky - Martin closes the viewer's journey throughout the day with the depiction of the night in "Blindness Between the moon and the lies".
With 2 x 2 meters, this collage is one of his biggest works to date. For each of his artworks, he imagines the depicted models within an individually created world filled with light and landscape elements. Unlike his typical close-up portrait compositions, in this case, he uses the space to show the viewer the landscape in which he places his main figure.
For the first time within his artistic career, Martin uses the color green. It creates a great contrast to the similarly sized, blue-themed work "Blindness Inner Door".