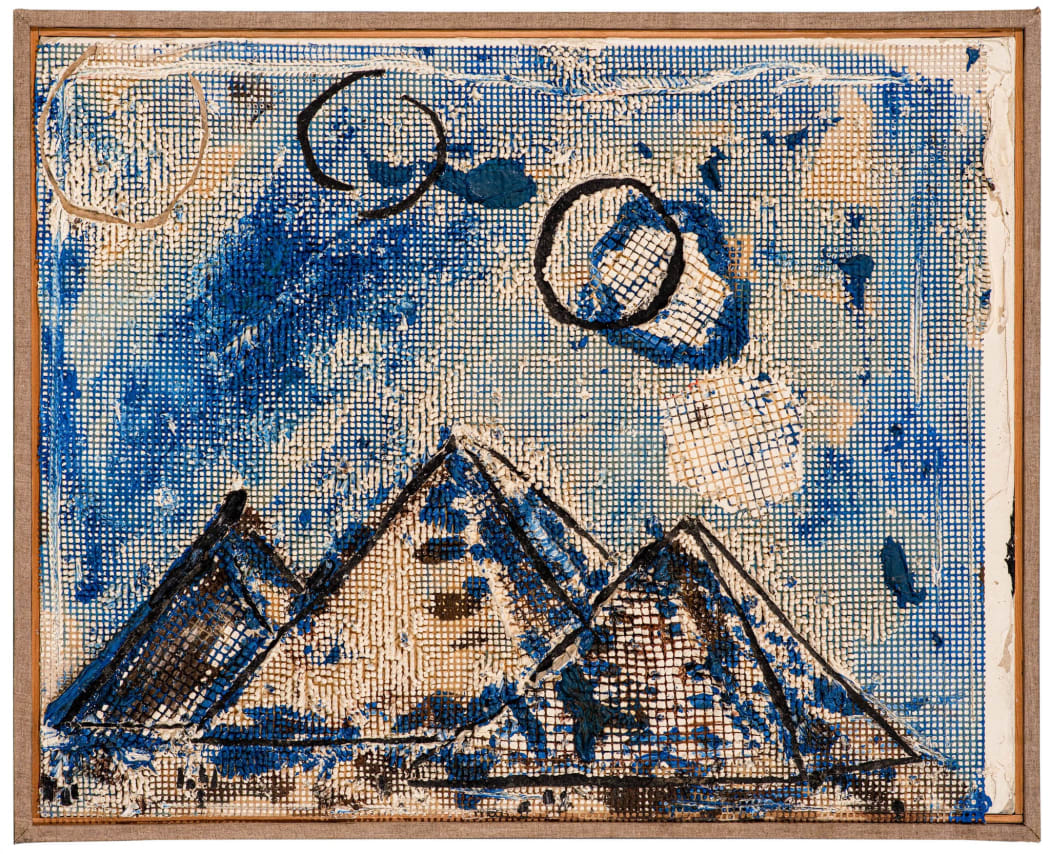 Judy Rifka - Pyramid 2, 1983. Photo by Bryan Thatcher.
Throughout the exhibition the diversity of Rifka's works from different periods of her career mesmerizes the viewer. The final series shown in her retrospective stand in many regards for a unique artistic exploration.
The two works Pyramid 1 and Pyramid 2 from 1983 belong to the few paintings from Rifka's oeuvre depicting a specific place. The thick outlines of the pyramids are set in front of a blue and white background. The colors themselves act like three dimensional elements of the work and are coming at the viewer upon a closer look.
When approaching these paintings, the picture plane starts to move, and the expected flatness is exchanged by a heavy texture. The black outlines aren't painted but consist of stripes cut out of textiles. Rifka creates an architectural surface by using an experimental painting technique. The heavily applied paint is pushed through a rugmaker's mesh and oozes from the surface.