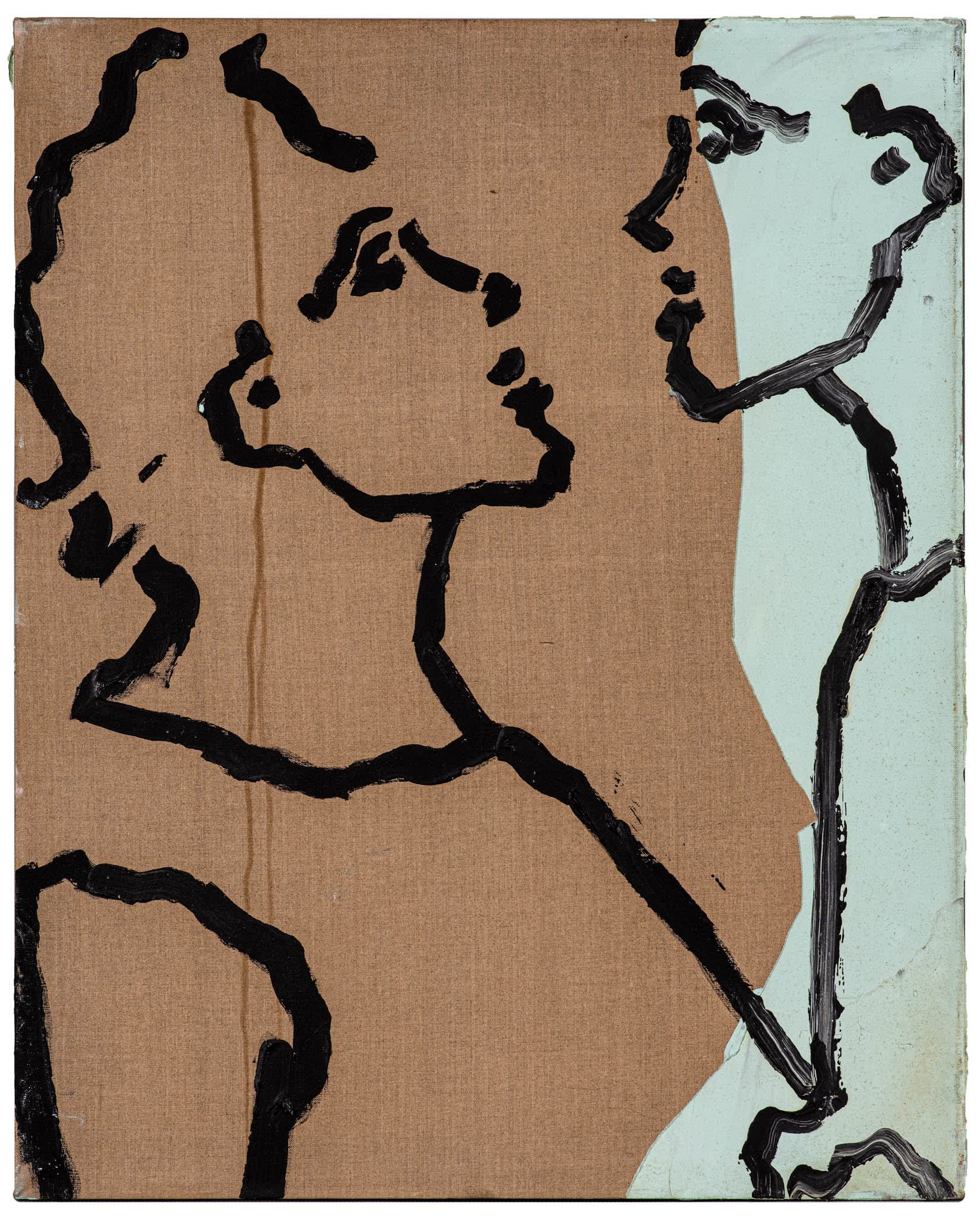 Judy Rifka - Modern Love, 1982. Photo by Thomas Dashuber.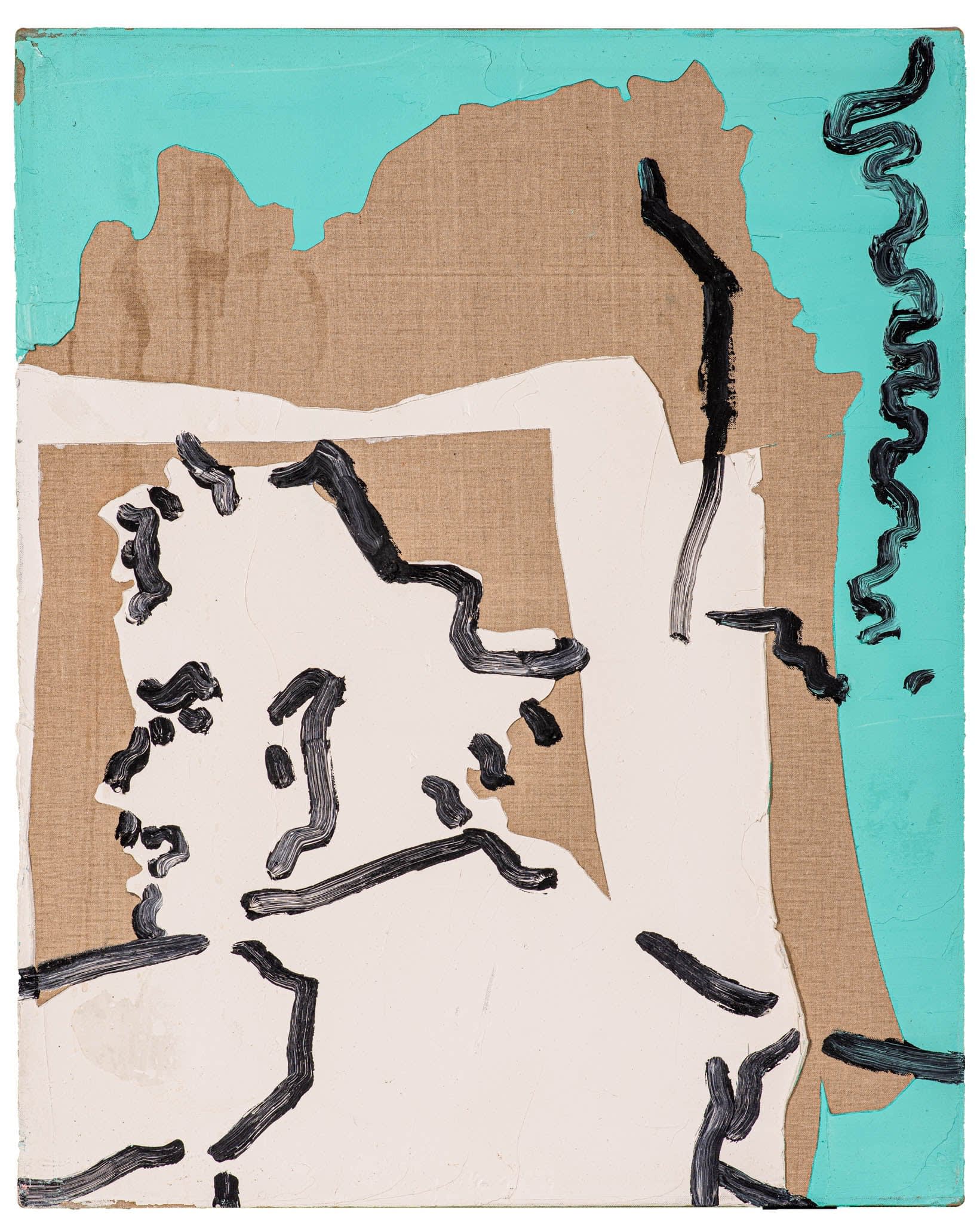 Judy Rifka - Party Dancing, 1982. Photo by Thomas Dashuber.
Bright colors, thick, black lines and blurred moves - these three paintings by Judy Rifka immediately transfer us into the wild '80s. A decade filled with legendary art events, numerous artist collaborations and a booming party scene in New York.
In her interview with PULPO Gallery in 2021 Rifka stated that at that time she felt iconic. Art was in the clubs, and she was enjoying it to the hilt.
These three works show movement of lines and color fields creating the illusion of a space filled with people. The expressive movements of the figures are suggested only with a few lines and reductive colors. The raw, unpainted linen dominates entire parts of the paintings creating a sharp contrast to the bright turquoise fields.
The negative and positive spaces in the background alternate like flashing lights in a club. The viewer cannot tell where the figures start and where the shadows end. Just like at a party at the Mudd Club.