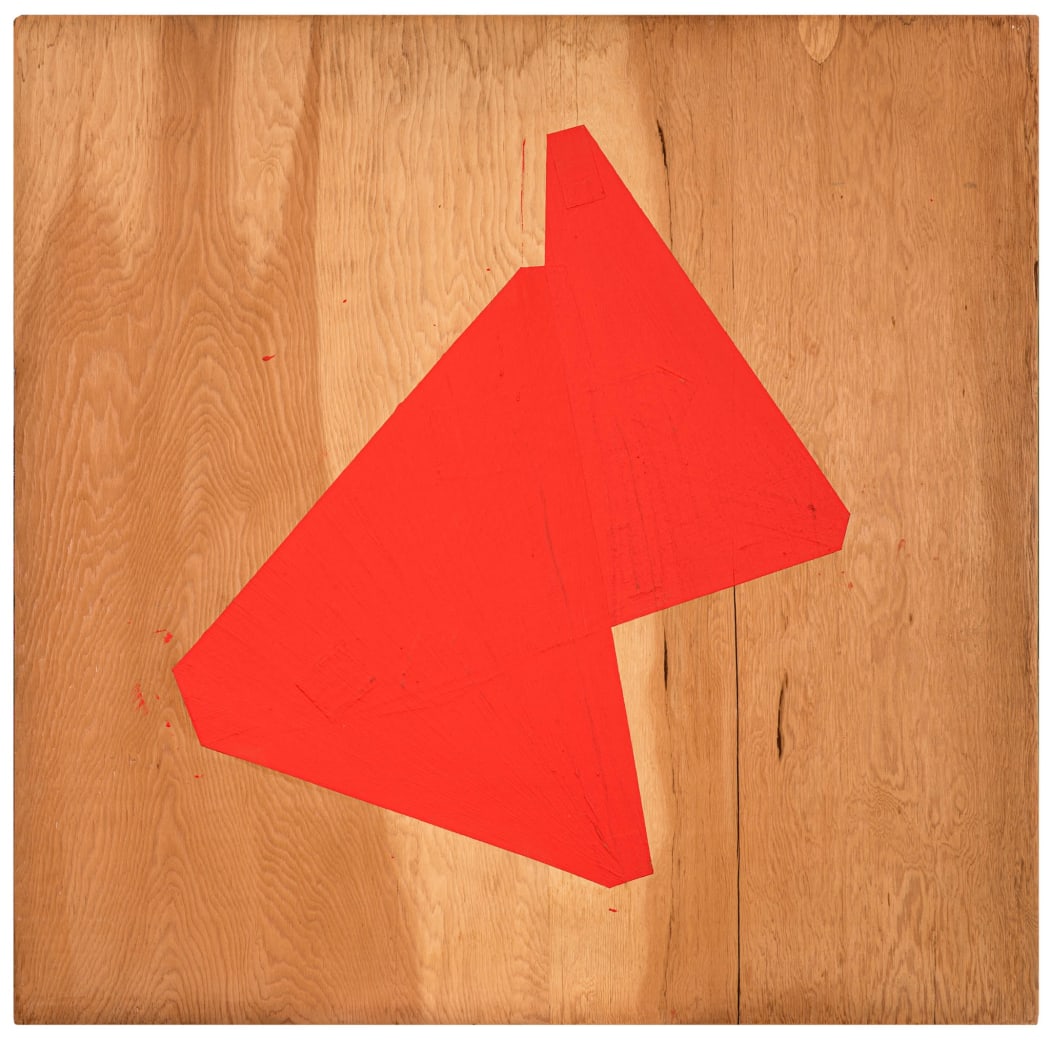 Judy Rifka - Single Shape - 4, 1974. Photo by Thomas Dashuber.
Created in 1974, these two works illustrate the complexity of unconventional, strongly geometric forms and the choice of an unorthodox medium: a symbiosis between large-scale, monochrome figures and solid wooden panels. The results obtained may be a testament to Judy Rifka's years of studies in the field of ​​space and form principles and the complex dialogue between the two-dimensionality of the surface and the three-dimensional form.
The supporting medium is wood, whose structure is basically, alive - this type of medium creates the impression of an icon, like a Russian icon painted on wood. Furthermore, the plywood has the property of placing these works in reality and transforming them to a part of it - without the limitation on a classical medium, such as canvas, the sacred boundaries of painting are transgressed.
These forms spring from their flatness and free themselves from the eternal adhesion to the surface, through precise and masterful painting, but also through the right choice of colors and pictorial patterns.
Constructivist basic ideas are mixed in these works and an optical finesse is processed in the field of proportions, structures, and colors. These singular forms gain in significance primarily through the general reduction and the omission of additional elements.
These large-format geometric shapes on giant wooden panels have an almost intimidating effect on the viewer because - analogous to sculptures - they open up another level of reality.
We can perhaps lean on Mondrian's statement that curves are far too emotional - Rifka remains very factual and realistic in these paintings and paints sharp-edged, rectilinear shapes. These forms seem to levitate - an extraordinary painting skill Rifka's, that is confirmed here.