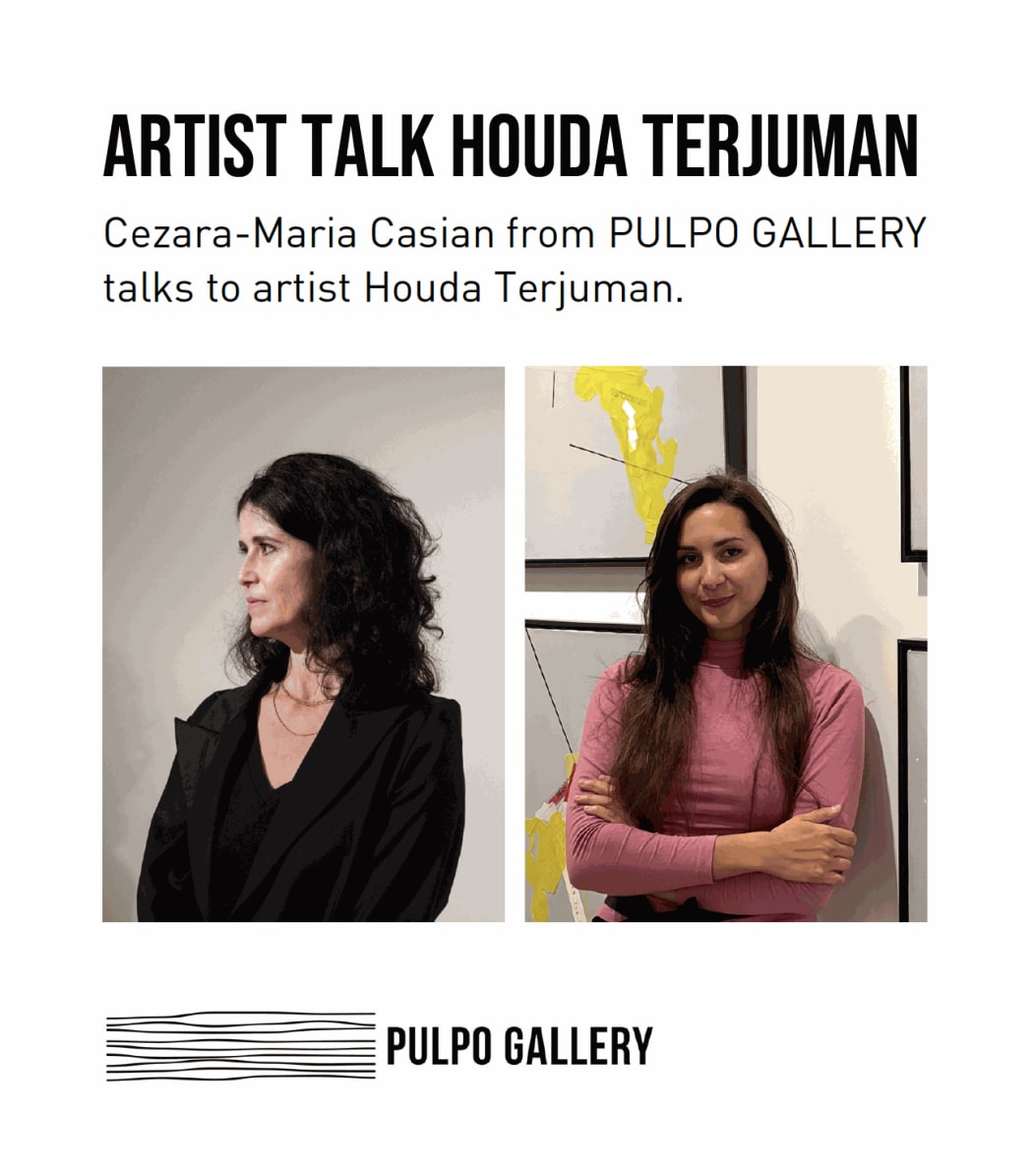 Cezara-Maria Casian from PULPO GALLERY talks with the artist Houda Terjuman about her family roots, her artworks, her inspiration and her upcoming exhibitions.
Dear Houda, please tell me more about you and your inspiration.
I am a Syrian and swiss visual artist. I was born and I live in Morocco. I have a bachelor's degree.
In my floating sculptures I take you on a journey through the Middle East, Europe, and Africa. My work explores identity, displacement, and stability. The search of a home becomes a stressful and painful process that shows the connectivity and heterogeneity of our de-territorialized world.
In your CV you mention the words "Hybrid migrant" – can you please define this term in a relation to your person?
The history of my practice is overwhelmingly informed by my status as hybrid migrant, a condition associated to second generation migrant. My father is Syrian, my mother Swiss and I was born and live in Morocco, I am therefore African.
My father as a first-generation migrant used to tell us we had no safety net and integration was necessary. However, I chose to refuse the concept of assimilation and instead, I cherished the status of hybridity which to me offers a rich mix of backgrounds, voices, and belongings.
Please explain why all your sculptures are floating. What about the materials that you use?
When I was a child, I literally felt I was floating between my various identities. I was not rooted in any place and felt as if I did not belong to any community. This made me feel afraid and unsettled but at the same time, gave me sense of freedom and creativity.
When I started painting and sculpting, I felt compelled to reproduce these feelings which would allow viewers to understand that freedom comes at a cost. Being uprooted produces an underlayer of fear, loneliness, and instability, but it also brings strength, the capacity for adaptation, open-mindedness, tolerance, and an empathy for the unknown.
I use very light materials, sponge plaster, to be able to hang them with a transparent thread to enhance this feeling of floating freedom, as well as fear and insecurity.
The symbolism behind your works is amazing and complex: you use singular elements, but in their interpretation, we find numerous ways for understanding and connecting with your artworks.
My sculptures and paintings are little familiar objects that weave stories. These small objects act as bearers of hope and bridges making the link between cultures. An empty chair symbolizes what we left behind and keeps us connected to our roots. A lonely boat is a bearer of hope. A floating bridge invites us to build connections and empathy towards the unknown.
What about forthcoming art exhibitions?
Next year I will be participating to a group exhibition with the Aga Khan Museum and Imago Mundi at the Art Gallery of Alberta in Canada.
And a solo show next November at the Kristin Hjellegjerde Gallery in London, UK.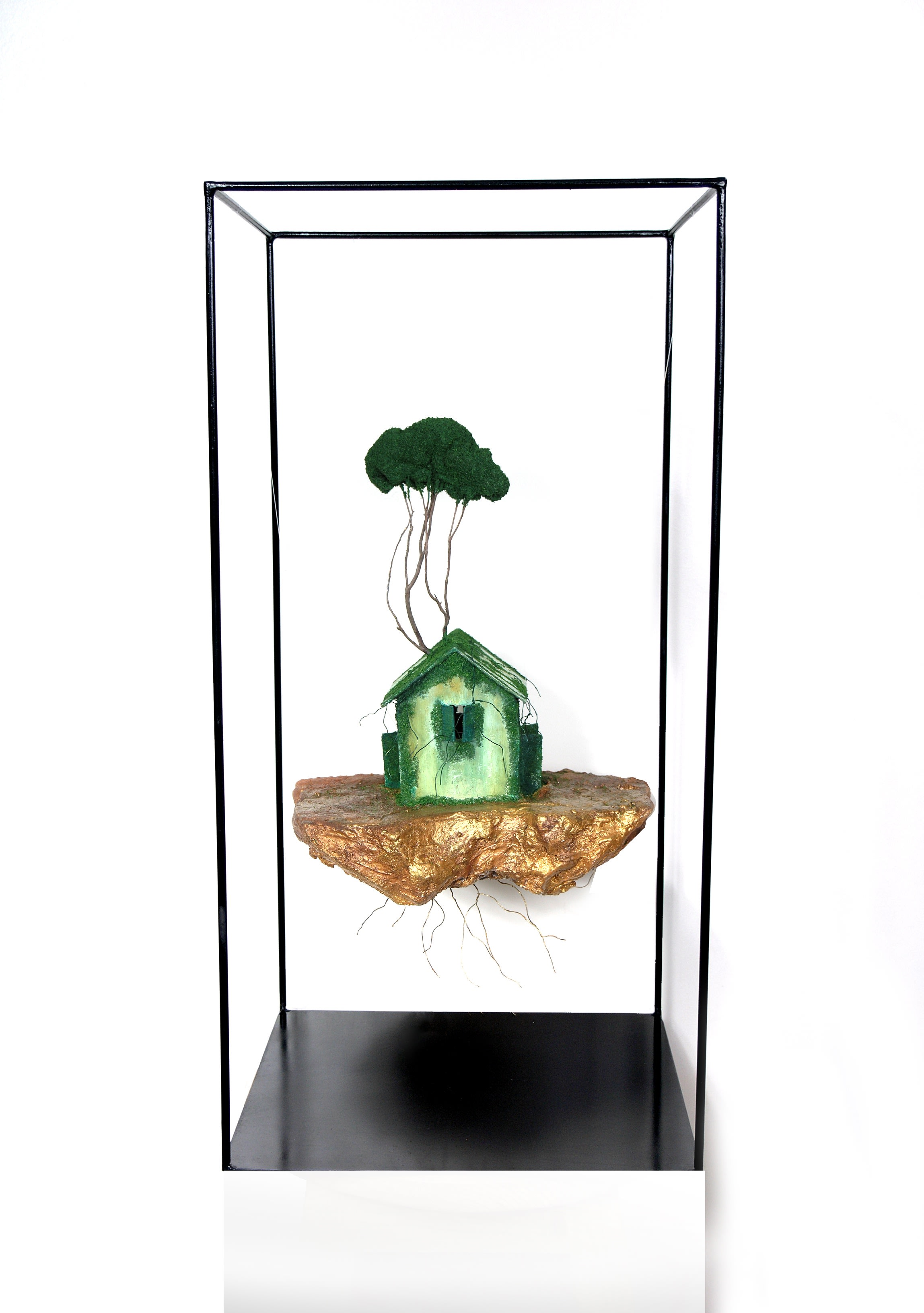 Houda Terjuman, Uprooted Home, 2021.